The Healer,
2022
Site-specific installation of the eponymous photographic series
The Healer (2021 - ongoing)
Pandhof, Museum Catharijneconvent, Utrecht (NL)
For
The Healer
which was part of Kunstroute Care Full, I have immersed myself in the history of the Catharijnegasthuis, the former medieval hospital that was located at the current Museum Catharijneconvent.
For the series of photographic works, I drew from numerous stories, anecdotes, and examples from history in which air was attributed to a dubious role as a source of contamination. According to the miasma theory, breathing "sick" air would cause one to get sick. To guard against contamination, plague doctors wore their familiar beak-shaped masks against the stench that lingered almost permanently in medieval towns and villages. Herbs such as juniper, bay leaf, sage, and thyme were burned. The smoke and smell coming from these herbs would help to expel the sickening air.
The Healer
explores principles of air purification, ventilation, and quarantine as preventive measures against the plague. In this series of photographic works and sculptures, the oak truss constructions of medieval houses form the basis for an abstract narrative about preventive measures. The work recalls knowledge and ignorance of disease with hope and healing, decay and destruction.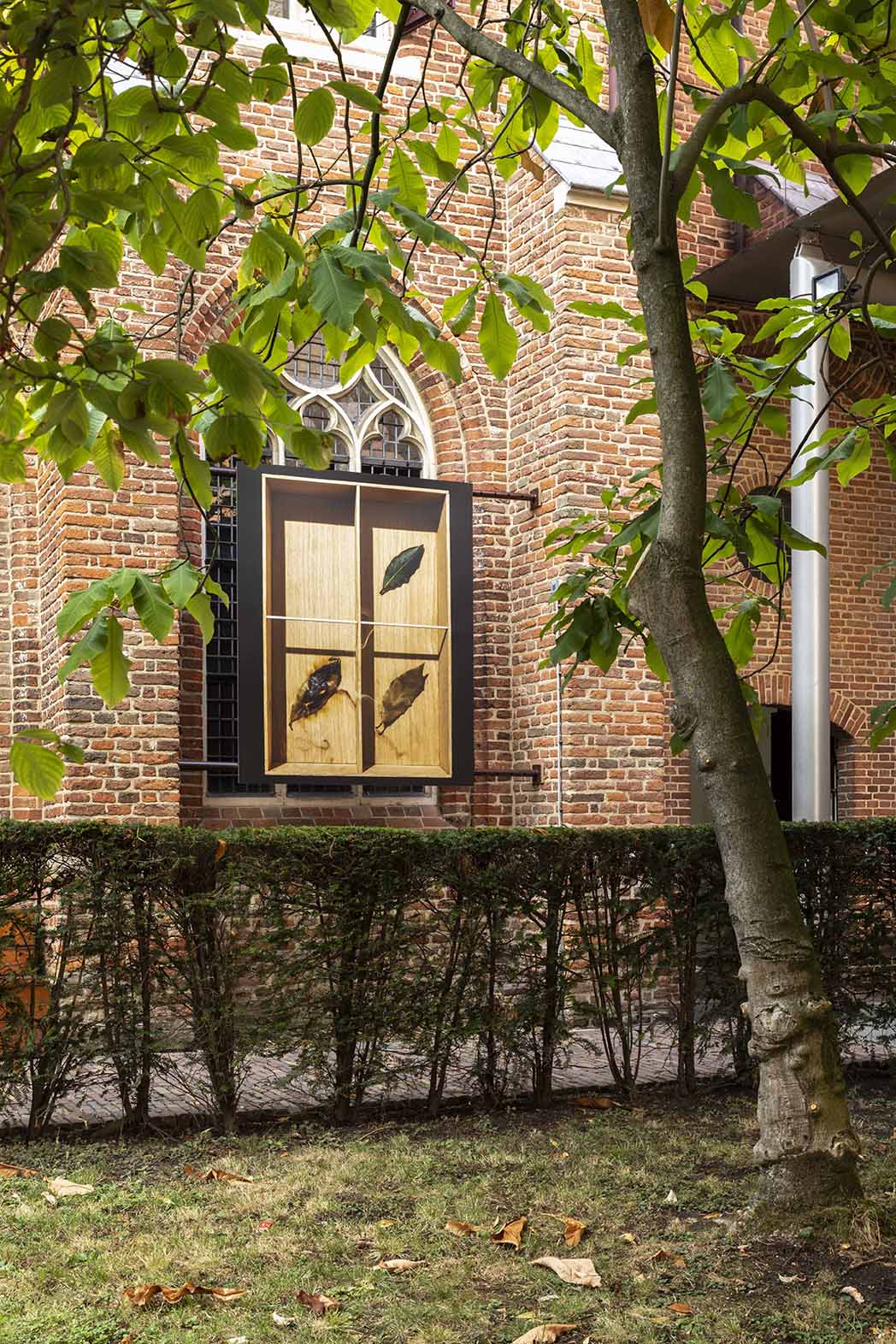 The Healer
(2022) was part of the art manifestation
Kunstroute Care Full
,
Museum Catharijneconvent, Utrecht (NL)
09.09.22 - 30.10.22